Autumn Update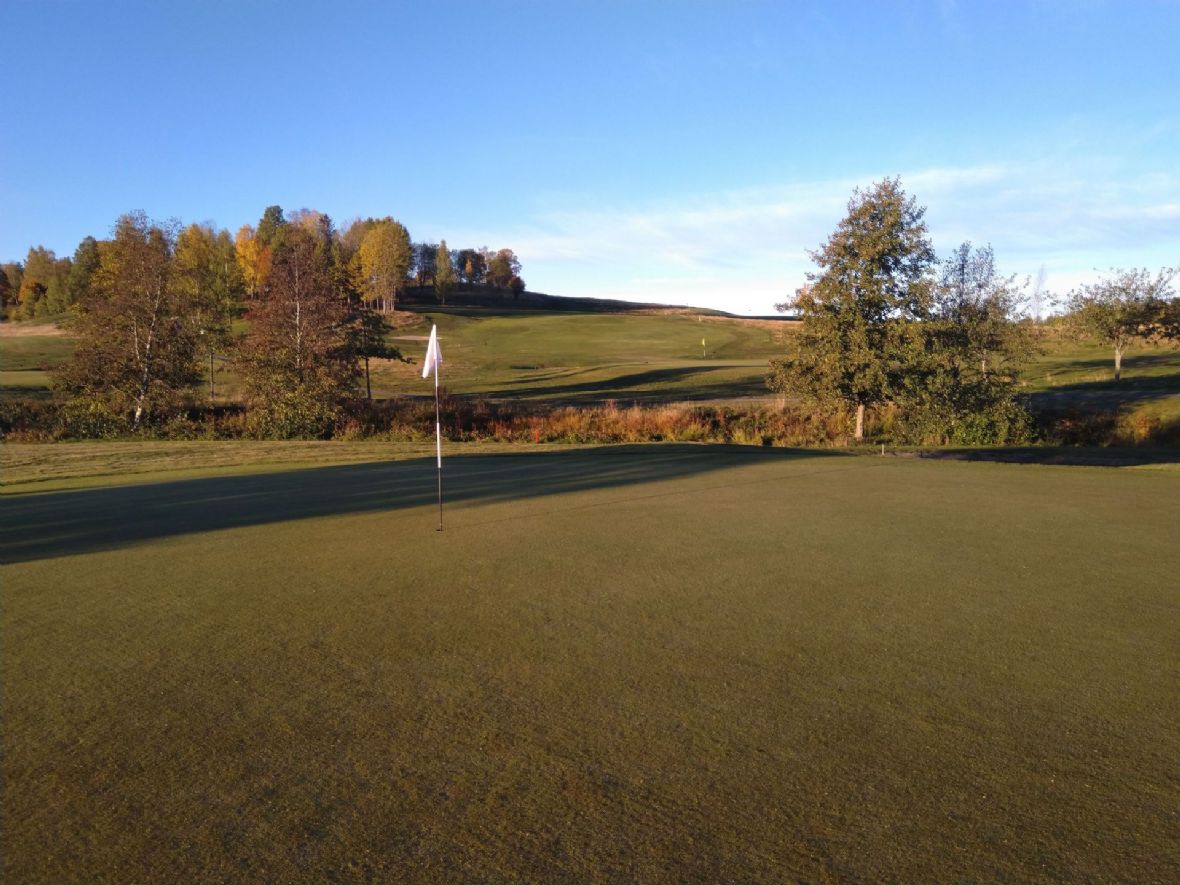 Autumn Update
The temperature is dropping and we are experiencing frost on a regular basis. As a precaution, we have blocked tee times until 09.00. Please check the banestatus if you have an early time as we may have to delay start times depending on when the frost lifts.
In the past week we have aerified greens with a 12mm tine, to a depth of 12cm. We then dressed the greens with 18 tonnes of sand. This will help to get some air down to the roots and will help keep the greens dry going into the winter. We will roll the greens a few times in the coming week to smooth them out.
As the temperature has dropped, we don't expect much cutting of greens, tees and fairways for the rest of the season. We will however try to cut and remove all the long rough if the weather allows.
I've started getting a few people asking when the course will close for the season. As long as the weather allows and we are not causing any damage to the surfaces, we will remain open. We will however be moving over to our new winter tees (matteutslag) in a short time. This will give our main tees a bit of a rest before winter, and hopefully give us a better start to next season.
Just a reminder that we are now offering a twilight rate for any guests who want to squeeze in a game in the evening. The weather forecast is good for the coming week, so come along and take advantage of that.
Regards,
Jonathan Eccles
Head Greenkeeper