Update - Winter Covers on Greens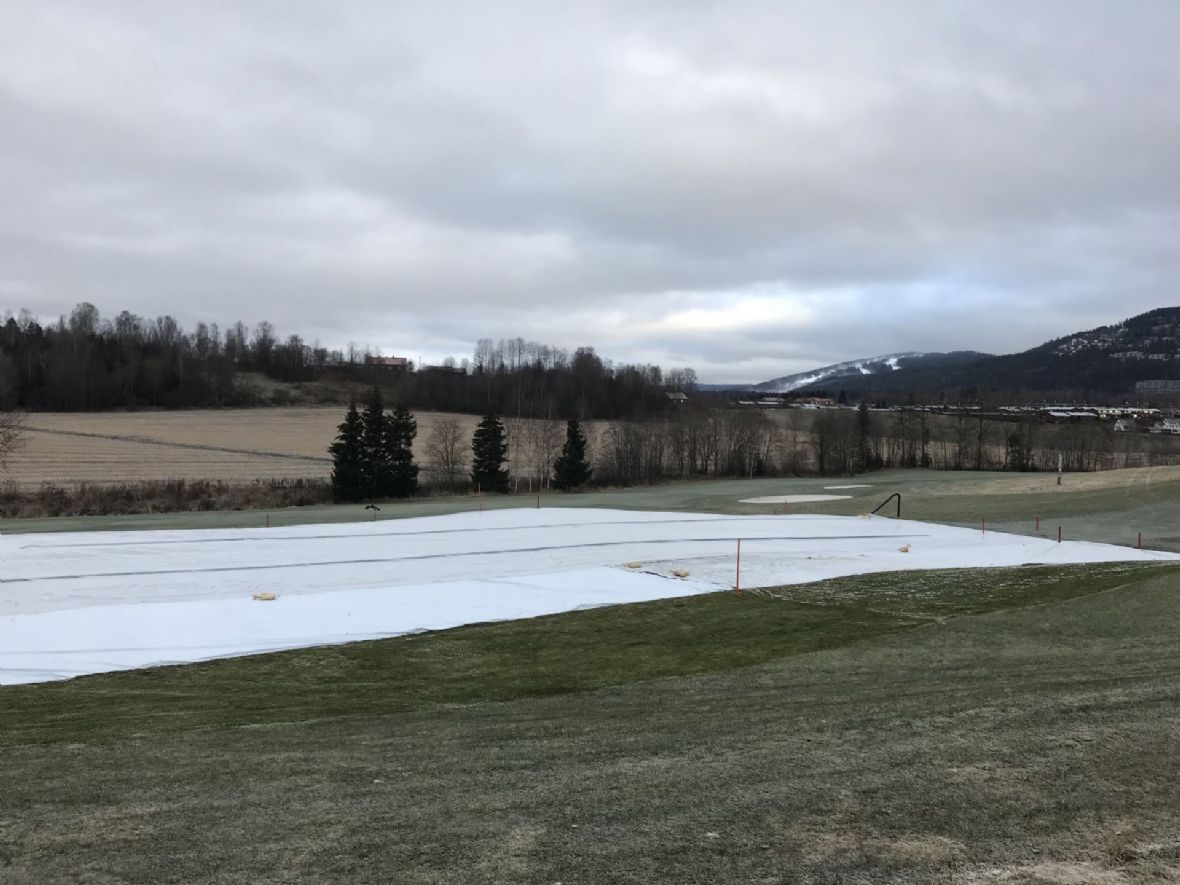 Last season we started a trial of using covers on 3 of the greens during the winter.
All though the winter was kind to us last year and we didn't suffer any damage to greens, we have continued with our trial again this season, but this time covering 5 greens.
We are more or less doing things the same way as last season. Firstly, we put down a growth sheet(fiberduk), followed by drainage pipes to allow us to blow in air, and finally a plastic sheet on top.
The main thing we are doing differently from last season is we are now using a 50mm drainage pipe to blow air in and not a flat tube. We feel this will make it easier to get air under the sheet, especially when it is frozen.
We will keep you updated on how this process is going and we hope it will again produce positive results like the past season.
Jonathan Eccles
Head Greenkeeper