August Update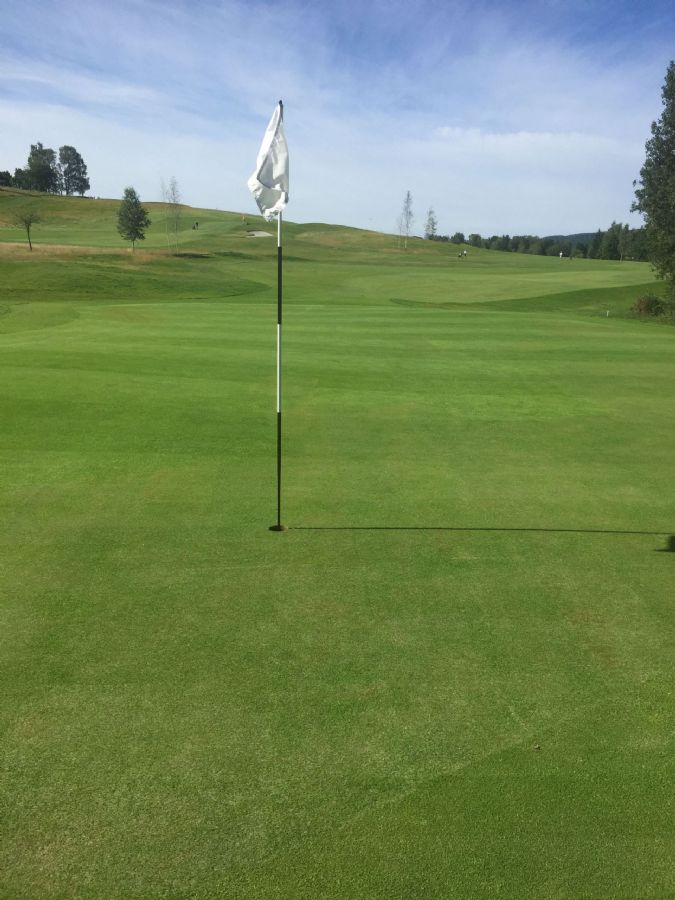 We are now well into the summer season and things on the course are coming along.
As I mentioned in my previous blogg, we got hit pretty hard with winter injury on our greens this year. All the greens were sown several times to repair the damaged areas. The earlier part of summer was quite cold, so we never really got any good growing weather until June. But on the most part, the seeding was very successful and we had good coverage on the majority of the greens by the start of July.
Unfortunately, greens 5 and 7 were a bit behind so we made the decision to buy 250m2 of turf from Sweden. This was laid out on the 19th and 20th July, and as you can see from the pictures, it's coming along really nicely. These two greens are still a bit slow to putt on as the cutting height is at 4mm, compared to the rest of the greens which are cut at 3.25mm. We still need to do a bit of top dressing on the new turf, but hopefully in the next week we will be cutting all the greens at the same height.
Otherwise, we will start preparing the course for the klubbmesterskap which is the last weekend of this month. This will involve us giving everything a good tidy up, and getting the greens rolling as smoothly as possible.
Can I please remind everyone to repair your pitchmarks, and if you see any around that is not yours, it would be really helpfull if you could repair them too
Best Regards,
Jonathan Eccles
Head Greenkeeper