Course Update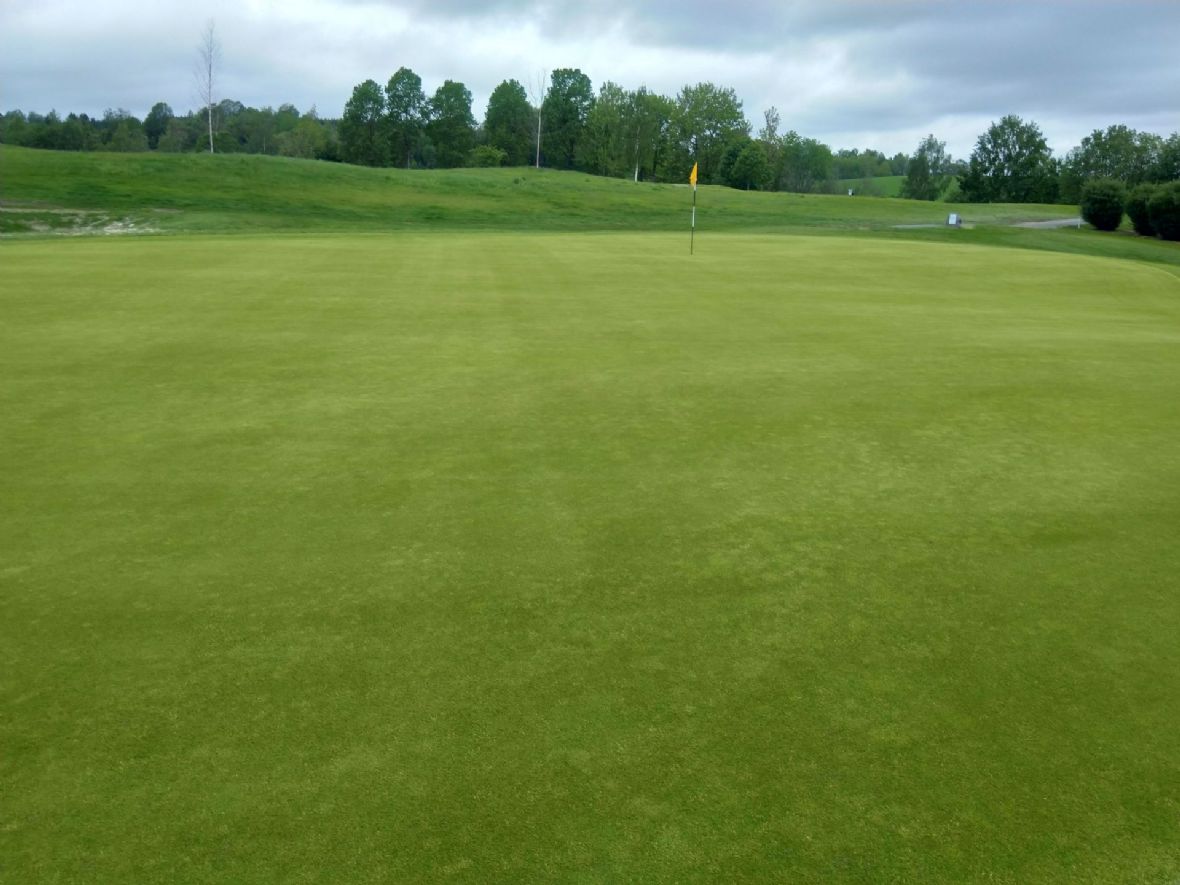 Course Update
Fairways -
We have had some good growing conditions lately due to the rain and temperatures we have been getting. Our fertilizer application to fairways a few weeks ago has really kicked in and we are seeing good progress in their recovery from last year's heat stress. We still have some work to do before fairways are of a high standard. Some localised areas will be seeded and topdressed, but we are certainly moving in a positive direction.
Greens -
Greens have been in good condition since the start of the season. We are now into our summer routine cutting daily at 3.5mm. Going forward, we will be verti-cutting regularly to improve the ball roll.
Tees-
We suffered some disease scarring to tees after winter. This has now filled in nicely and we have good grass coverage on the majority of the tees. We have a few worn spots that we will turf in the coming weeks.
Bunkers -
All bunkers are now completed and have been freshened up with new sand. Could I please remind everyone to take care in raking bunkers and leave them as you would expect to find them.
We have begun hydroseeding (sprøytesåing) around the lake edges that we renovated last year. This is a process where we spray on a mixture of seed and fertilizer. It is a particularly good method to use on slopes as the mixture stick's to the soil. We will also do some seeding on the driving range next week.
Regards,
Jonathan Eccles
Head Greenkeeper